Small Caliber Cases WANTED - Thanks!
Take a look at the cases that I have received so far.
I had placed a request for all of you to send me your .17 Caliber cases and I have received a mess of them. I have also received some .20 caliber cases and some .19 caliber cases. I thank you all very much for the cases and if anybody out there has something different than these, send it to me and I will be sure to update the photo.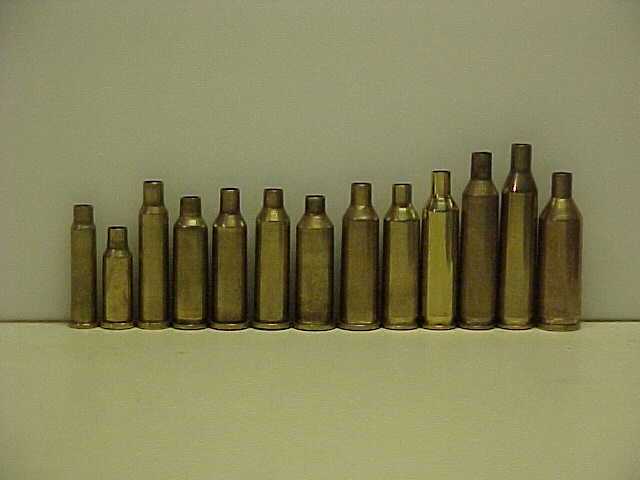 From left to right, they are:
.17CCM
.17 Squirrel
17 Ackley Hornet
17 Pee Wee
.17 Ackley Bee
.17 Hebee
.17 Jet
.17 357 max
.17 Mach IV
.17 Javelina
.17-222
.17 Remington.
.17 PPC
jim@saubier.com